Gary & Annie Lester head for Romania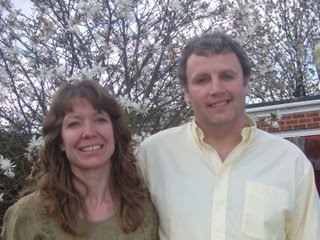 Gary Lester, our founder, is leaving the UK on the 23rd April to start his new life in Romania. He and his Annie are starting an evangelism mission to the villages.

As a former professional footballer, Gary will be running football evangelism workshops all over the country, inviting Christian teams from the UK to play and pass on skills to the young people in Romania, in the spring and summer. Then, in the winter months, they are going to be travelling around showing christian films to the villages, as they get no opportunity to go to the cinemas and rarely see christian films in any case.

He will be also on hand to assist Ralph, as an when the need arises, as he is still committed to his original vision. It is just that he now has an opportunity to actually be in Romania full time, and put to good use his skills as a footballer and as a printer.

There will be a farewell service and lunch at Seer Green Baptist Church on the 20th April 2008.

Our thoughts, prayers and best wishes go with them both.