Charity Barn Dance raises £1000
On Saturday 23rd September 2006, Trustee Tim Cox and his wife Marion arranged a barn dance in the Jubilee Hall in Seer Green. Over seventy people attended, paying £17.50 a ticket, to dance the night away to Dave Evans and Barnstorm, the caller and band. Marion Cox dished up spicy chicken with corn fritters, salad and roast potatoes, followed by good ol' apple pie and cream (the pies lovingly baked and supplied by Marian Richardson). There was also a silent auction with donated prizes such as two green fees for Frilford Heath Golf Club, and a full body massage (not at the same time). It was a great evening, and we were pleased to raise over £1000 for the Trust. This money comes at the right time, as a new batch of "THE WORD FOR TODAY" is rolling off the press in Romania.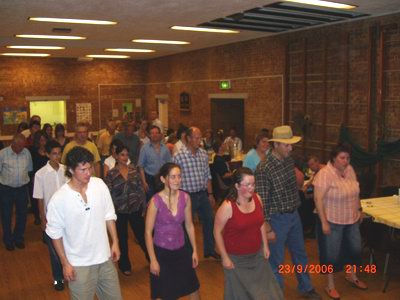 A brave attempt at Line Dancing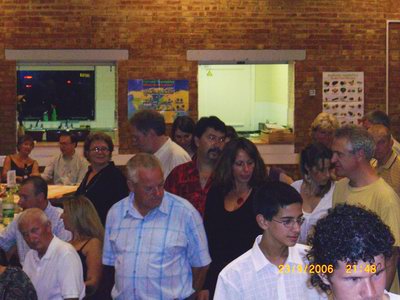 Another attempt at Line Dancing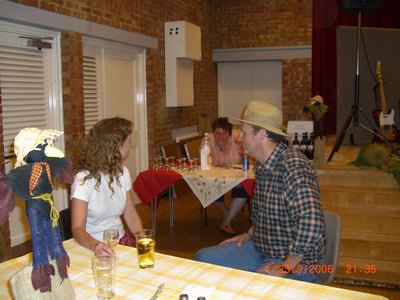 Founding Trustee, Gary Lester with his wife Annie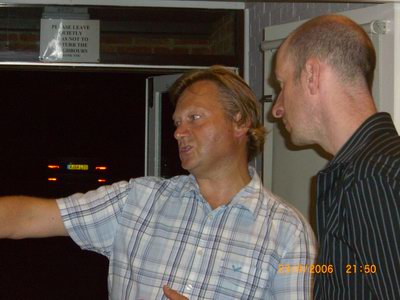 Tim explaining the work of Seer Ministries.